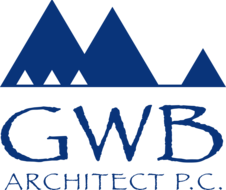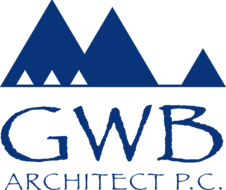 As a member of the construction community, we believe that our solid reputation is anchored on a foundation of client satisfaction. This reputation has been welded together through George Bella's many years in the industry, not only as an architect, but as someone who has come up through the ranks. Mr. Bella began his career as laborer for a family-owned masonry company, eventually learned the trade of masonry, and took over the family business. As a result, the exposure gained from running J. Bella Contracting Inc. allowed him to more thouroughly understand the process of the built environment. 
This opportunity allowed Mr. Bella to transition easily from Contractor to Architect. GWB Architect P.C. is a small company with hands-on experience and a shirt sleeve mentality. Each project is given specialized attention by George and his staff. We understand that as your architect, your project and our responsibility does not end with the issuance of permits. We are available for construction administration throughout the entire building process.  
GWB is also an award-winning architecture firm, with our Founder, George Bella, AIA being awarded in 2018 as the first Long Island recipent of the AIA Henry Hobson Richardson Award for contribution to the quality of public architecture in the NY community.

Maybe we are perfectionists, but it's absolutely imperitive that each and every client is satisfied with the end result. After experiencing the final walk-through we want everyone to be able to say: "Yes, that's exactly what I wanted". 
We believe that it's essential to do our job with respect, passion and humor. 
Respect builds trust and encourages people to work responsibly. 

Passion drives better results. 

Humor makes work simpler and more enjoyable. 
Thank you for considering GWB Architect P.C. for your project. If there are any other questions or comments that you might have, please feel free to contact us at any time.
GWB ARCHITECT P.C. prides itself on handling each job as an individual, unique project. This process begins as an initial meeting with the you, our client. During this time, discussions about project scope (also called a program), schedule, budget and feasibility are outlined along with any special requirements about your specific project.
Once launched, there are several phases that your project must go through in order to be successful. GWB ARCHITECT P.C. phases each project as follows:
Existing Conditions

– During this time, we will take exact measurements of your house including windows, doors, heights, room sizes, etc., and along with a survey provided by the building owner, we generate an accurate set of existing conditions drawings.
Schematic Phase

– This phase of the project is where we will generate our first attempt at fulfilling your program. Although many times this attempt is very close to what we may end up with, it is more important to understand that at this point, we as designers are more aware of what impact your program has on the overall project. It is also a very important step in re-assuring one another that both client and architect are able to see the project from the same point of view.
Design Development

– This phase of the project begins to become more technical. Such as how it works structurally, and a more reasonable depiction of how it will look than what was presented during schematics. It will also have more formal notations about size, materials and zoning. If your project were to require a variance, the drawings developed during this phase would be issued to the Zoning Board of Appeals. This is also the set of drawings that the client will sign off on for overall design.
Construction Documents

– This is the phase of the project in which drawings are generated for two purposes. First, to obtain building permits. Second, to obtain accurate bids. These drawings will contain information about a countless number of items including, but not limited to: code information, structural information, interior finishes, exterior finishes, electrical layout, energy code compliance, instructions to bidders, instructions to contractors, door types, window types, etc.
Construction Administration

– As the Architect on a project, we insist on being brought in at three different milestones during the project to offer guidance and oversight. The first milestone is at the time that a contractor is chosen. This gives us the opportunity to discuss any special items about a project or to answer any questions that he might have about the plans. The second milestone is after framing is complete. In most municipalities the Architect will be required to sign off at the end of a project. In order to sign off, the Architect must perform an inspection before insulation or sheetrock conceals important details about the construction. This also benefits the client with re-assurance that the work is being done correctly. The final mandatory observation is after all work is complete.
This is a basic outline of what you can look forward to with regard to GWB Architect PC's involvement with your project. Although not all architects follow the same methodology, we feel that this outline sets up a system of open communication and eventually a successful project.
George Bella, AIA, Henry Hobson Richardson AIA Awardee
A 30 year veteran of the industry, with deep roots in construction from learning, streamlining and managing the family business. Experience designing, managing and finishing projects across residential, workspace and commercial with acute knowledge in local zoning, coastal material consideration and FEMA compliant builds. Active in the Architecture community, a local Chamber of Commerce Member and professional Mentor.
Jennifer Watts, Assoc. AIA, LEED AP
Professional with background in Residential and Commercial Architectural Design and Construction. Experience includes FEMA compliant new homes and home elevations; energy efficient design; Residential and Commercial Solar PV design and installation; commercial interiors/tenant build outs; residential and commercial interior design; Historic Preservation; LEED CI design and certification.